Welcome to the First Church of Christ, Scientist in Los Altos! Since 1917 our church has been an active part of the Los Altos community.
Learning, living, loving …. Our focus is to support each other's spiritual growth to experience healing in the way Jesus taught and demonstrated. Everyone is welcome. Join us for a Sunday or Wednesday service. We look forward to meeting you!
---
Sunday worship and Sunday School are at 10 am; Wednesday night gratitude meeting is at 7:30.
Click here to use the Zoom app on your device to remotely listen to our services, or call in by dialing (408) 638-0968 and then inputing code 83717078224##
Our Bible Study Group is focusing on the gospel of Mark. Meetings will be held on the 4th Monday evening each month (7-8 pm) in our Reading Room and simultaneously on Zoom. Our next meeting will be January 23. Participants are encouraged to purchase a workbook or the PDF version from BibleRoads.com. The agenda for the next meeting may be viewed by clicking here
Our Reading Room is open Tuesdays, 1 – 4:30 pm and Wednesdays 10 am – 1 pm.
---
You're invited to hear Lisa Troseth speak on the topic, "Moving Past Fea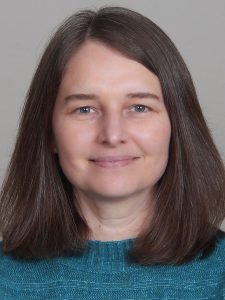 r – to Healing."
Monday, February 6, 7:30 p.m.
Los Altos Community Center, Sequoia Room
97 Hillview Ave, Los Altos
Click here for the flyer with more details.
You can also attend the lecture virtually by watching via the livestream player below:
---
First Church of Christ, Scientist
401 University Avenue Los Altos, CA 94022 (650) 948-3602
info@christiansciencelosaltos.org
Christian Science Reading Room
60 Main Street Los Altos, CA  94022 (650) 948-4541
CSLosAltosRR@gmail.com