Welcome to the First Church of Christ, Scientist in Los Altos! Since 1917 our church has been an active part of the Los Altos community.
Learning, living, loving …. Our focus is to support each other's spiritual growth to experience healing in the way Jesus taught and demonstrated. Everyone is welcome. Join us for a Sunday or Wednesday service. We look forward to meeting you!
---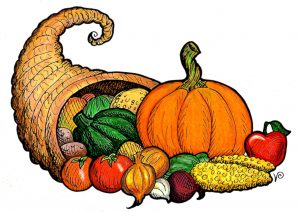 Join us at 10 a.m. on Thanksgiving morning for a special church service filled with gratitude. Our hour-long service includes the singing of hymns, readings from our Pastor (the Bible and Science and Health with Key to the Scriptures by Mary Baker Eddy), prayer, and sharing of testimonies by Christian Scientists appropriate for the occasion.
---
First Church of Christ, Scientist 401 University Avenue Los Altos, CA 94022 (650) 948-3602 Call in to services: 515-603-3189, access code 138709#
info@christiansciencelosaltos.org
  Christian Science Reading Room 60 Main Street Los Altos, CA  94022 (650) 948-4541
csrrlosaltos@sbcglobal.net