Children learn that God is Love  
and is always loving, guarding and guiding them.
Our Sunday School starts at 10 am, and meets during the same hour as our church service.
Among the first lessons taught are the Ten Commandments, the Beatitudes and the healing power of God's love. Students learn to heal as Jesus did, and how to apply the valuable teachings of the Bible and Christian Science to every day life.
Classes are informal with lively discussions. Everyone from preschool to age 20 are welcome to visit or enroll in our Sunday School.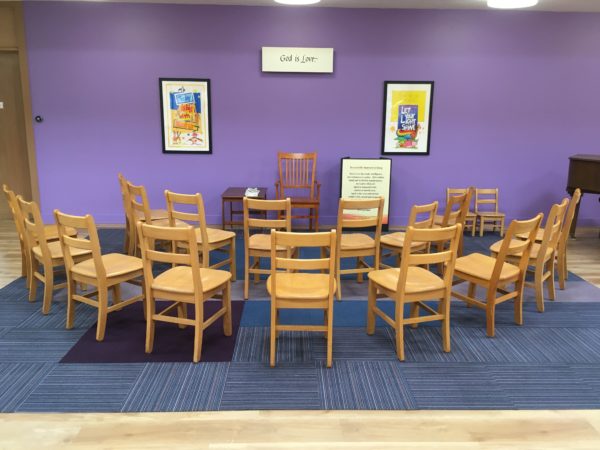 This central space is where all students and staff meet for opening and closing exercises.