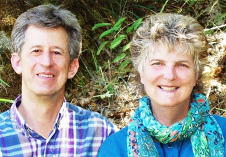 On Saturday, February 11, Cindy and David Martin will present Biblical Nature Metaphor Program for Christian Scientists. This InspireSight program will explore how to see the universe and natural elements from a spiritual healing standpoint. It will be held in our church auditorium from 10:00 a.m. to 12:30 p.m. Suggested donation per person: $20. Click here to view the complete flyer.
Your advance registration is greatly appreciated.
To register and pay in advance by credit card, click on the DONATE button below
Otherwise, register by emailing cslosaltos@gmail.com with your name
Donations can also be made by cash or credit card at the door.